Description
Apogee's Acclaimed Portable Interface Gains Hardware DSP
Armed with top-quality AD/DA and digital clocking, pristine analog circuitry, and hardware DSP, the Apogee Duet 3 has come a long way since its first iteration back in 2007. This portable, 2-in/4-out USB-C audio interface includes two best-in-class microphone preamps with +60dB of gain, +48V phantom power, and Apogee's acclaimed Advanced Stepped Gain Architecture, along with an excellent-sounding headphones output. The real showstopper, however, is the inclusion of onboard hardware DSP, which enables zero-latency sound shaping right at the input stage via the included ECS Channel Strip plug-in. You'll also appreciate the Duet 3's redesigned breakout cable, which offers streamlined connectors and a longer reach, as well as its convenient bus-powered design and eye-grabbing contoured body topped with scratch-resistant gorilla glass. Tailor-made for music production, voice recording, streaming, gaming, and more, the Duet 3 is great for studios and on-the-go content creators alike.
Legendary AD/DA and world-class analog components
To achieve pro-level sound quality, your audio interface needs top-quality AD/DA converters, rock-solid digital clocking, pristine-sounding analog circuitry, and thoughtfully engineered power management. The Duet 3 succeeds on all counts, enabling you to capture any source with maximum fidelity and letting you monitor and mix with true-to-life detail, depth, and dimensionality. Apogee has designed world-class digital and analog components for nearly 40 years, and the Duet 3 epitomizes their decades of innovation and expertise with best-in-class sound and performance.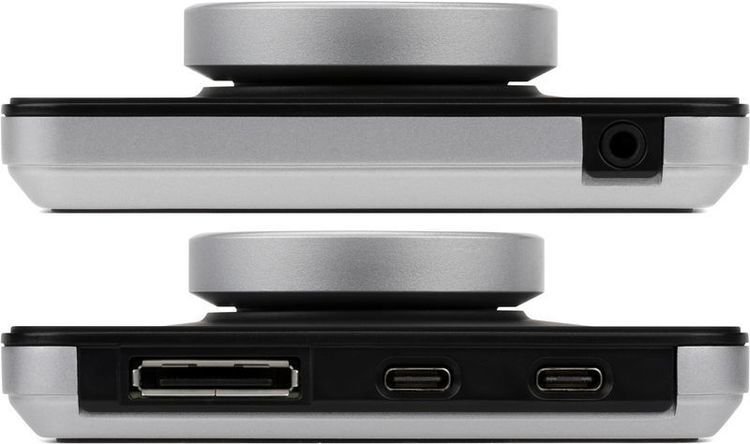 Microphone preamps that can do it all
Drums, vocals, guitar, strings, brass — each source places unique demands on your mic preamp. You need a preamp that can do it all and capture the minute details of every performance. The Apogee Duet 3's mic preamps are engineered with the company's Advanced Stepped Gain Architecture, an analog circuit that dynamically optimizes across a 0–60dB gain range to provide exceptional bandwidth with the lowest possible distortion — even when you crank up the gain.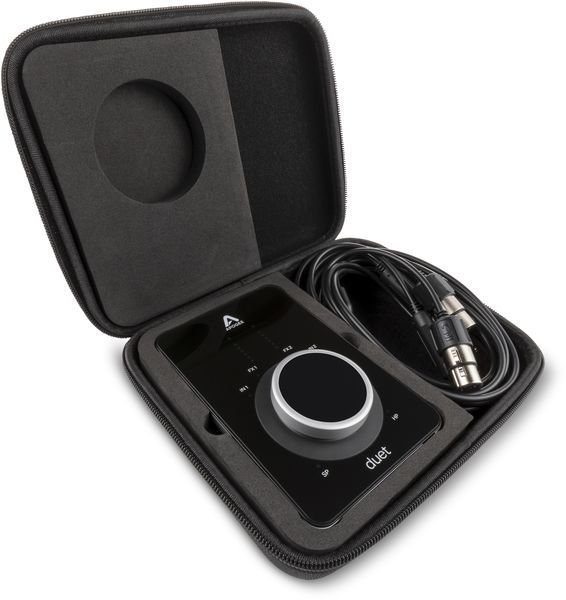 Hardware DSP offers zero-latency sound shaping right at the source
One of our favorite Duet 3 features here at Sweetwater is its onboard DSP, which enables you to shape your sound right at the input stage with zero latency. This audio interface comes with Apogee's ECS Channel Strip, which includes superb-sounding EQ, compression, and saturation — all tuned to perfection by Bob Clearmountain. You also get Apogee Control 2 software for complete control of all of the Duet 3's functions and features, including the ECS Channel Strip, along with the Apogee Channel FX plug-in that allows you to adjust preamp gain, turn on phantom power, set monitor levels, and control and print ECS Channel Strip effects straight from your DAW.
Note: The Duet 3 includes a DSP-based version of ECS Channel Strip that runs inside of your Apogee hardware. If you want to deploy this processor in your DAW, you need to purchase the native plug-in.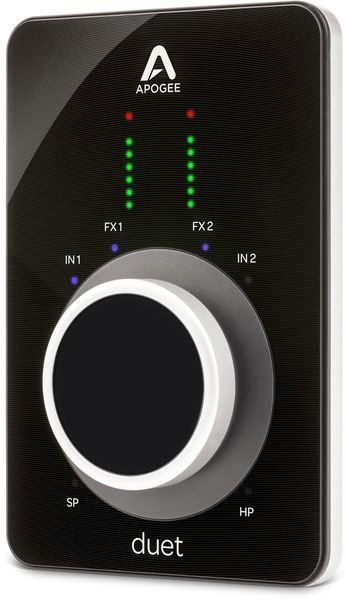 Apogee Duet 3 Features:
Top-quality Apogee AD/DA conversion and digital clocking
Pristine analog circuitry and thoughtfully engineered power management
2 world-class mic preamps with +60dB of gain, +48V phantom power, and Apogee's Advanced Stepped Gain Architecture
Redesigned breakout cable with 2 instrument inputs, 2 mic/line inputs, and 2 balanced outputs
Excellent-sounding headphones output
Onboard hardware DSP enables you to shape your sound right at the input stage with zero latency
Includes a hardware-accelerated version of Apogee's ECS Channel Strip
Convenient bus-powered design via the unit's USB-C port
Eye-grabbing contoured body topped with scratch-resistant gorilla glass
Includes a travel case