Description
smart:EQ 2
smart:EQ 2 enhances detail, clarity and transparency of your mixes after only a few tweaks. Experience a mixing workflow faster than ever before.
sonible smart:filter technology
Groundbreaking A.I. technology for transparent mixes
nsmart:EQ 2 analyzes your audio material and generates a custom filter curve to create a natural sounding tonal balance. Add clarity to your mixes, more punch to single tracks or carve out the harsh parts of your vocal recordings – in seconds and with unprecedented precision.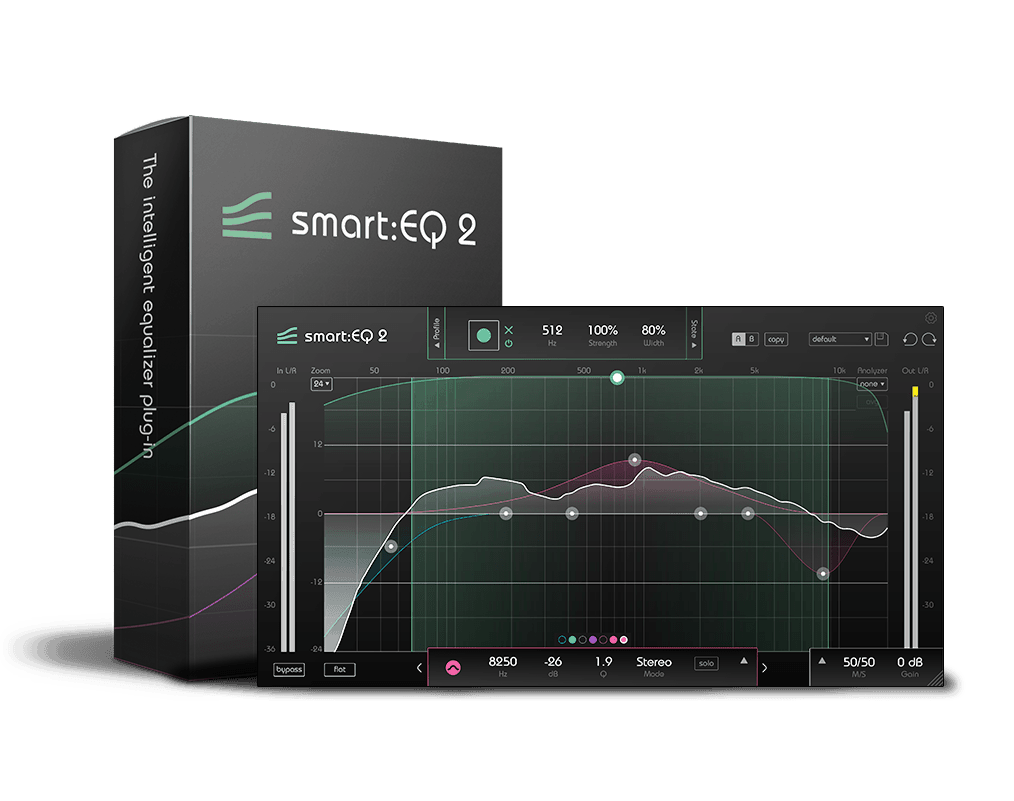 The self-learning smart:engineTM generates a detailed filter curve tailored to the specific audio material. The intuitive control interface allows to easily adjust this created smart:filter to your needs. Your track blends seamlessly into your mix or cuts like a hot knife through butter.