Description
Now with a Highpass Filter and -20dB Pad
nThe Blue Spark SL large-diaphragm cardioid condenser microphone instills your recordings with superb detail and rich harmonic content no matter what you put it in front of, by virtue of its premium capsule and proprietary custom preamp. This versatile mic features a highpass filter to curtail mud and rumble and a -20dB pad to deal with loud sources — perfect for drums and guitar cabs. On top of that, the lollipop-style Spark SL sports the instantly recognizable aesthetics that Blue microphones are known for. The Spark SL large-diaphragm cardioid condenser microphone belongs in every home studio's mic locker.
Outstanding sound quality courtesy of Blue innovation
If you're not already familiar with the Blue Microphones lineup, then the incredible quality of the Spark SL may come as quite a shock to you (pardon the pun). This amazing sound is made possible by the quality components included in the Spark SL, many of which Blue developed when designing their flagship models. For instance, the gold-sputtered 0.9″ capsule and phantom-powered preamp are direct results of creating studio-standard mics such as the Blue Bottle series. The result is an affordable mic that offers you uncommonly low distortion across the frequency spectrum.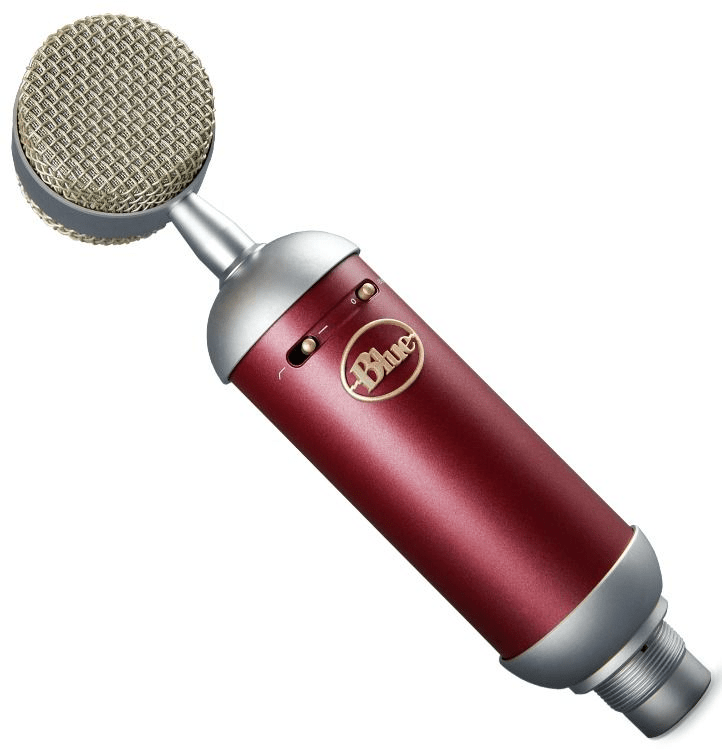 Highpass filter and -20dB pad offer amazing versatility
Air conditioner rumble, low-frequency vibrations, and wind noise are detrimental to your recordings. The Blue Spark SL's highpass filter takes care of these issues, resulting in clean-sounding tracks. And if you're recording a loud source like a drum or guitar cabinet, switch on the -20dB pad and enjoy a clear, distortion-free recording. The Spark SL is versatile enough to capture virtually any sound source.
Blue Spark SL Large-diaphragm Cardioid Condenser Microphone Features:
Large-diaphragm cardioid condenser microphone with modern sonic signature
Transparent sound with superb detail and rich harmonic content
Hand-tuned diaphragm ensures incredibly accurate and transparent sound
Proprietary preamp design delivers extremely low distortion across the entire audible frequency spectrum
Regular mode offers a wide-open and even sound that's great for recording virtually any sound source
Highpass filter reduces mud and rumble and -20dB pad tackles loud sources
Includes shockmount and protective wood box