Description
Pro-Q 3 equalizer
FabFilter Pro-Q 3 is destined to become your go-to sound-shaping tool. This 24-band dynamic equalizer enables subtle tweaks and extreme frequency sculpting alike, with both analog-like Natural Phase and digital-precise Linear Phase modes. Make snare drums crack, add brilliance to vocals, or even match the EQ curve of one track to another. You also get an endless array of filter shapes, Mid-Side and Left-Right processing modes, and Dolby Atmos support. Complete with Auto Gain mode, Pro-Q 3 may be the last EQ plug-in you'll ever need.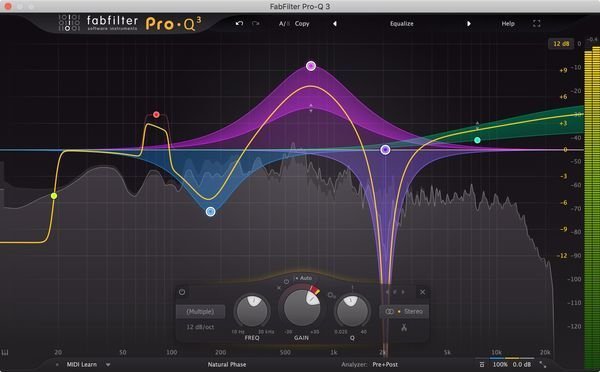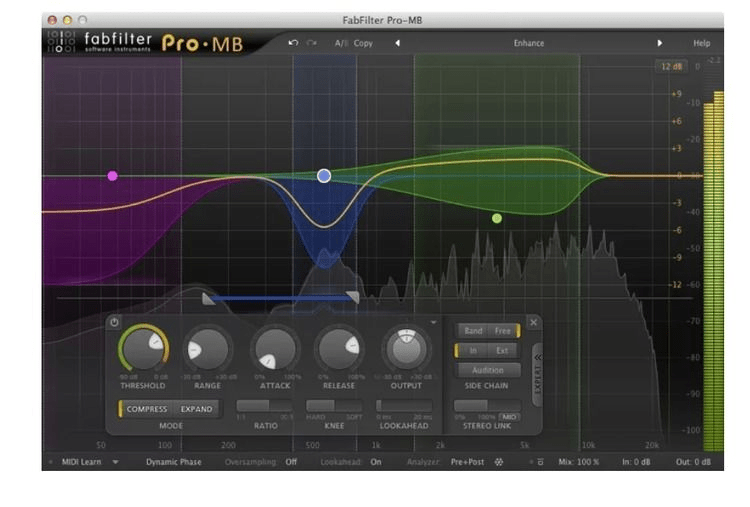 Pro-MB multiband compressor/expander
FabFilter Pro-MB is a robust multiband compressor/expander plug-in with all the expert features you need, combining exceptional sound quality with great interface workflow. At Sweetwater, we take compression seriously – so seriously, in fact, that many of us use multiband compression on a daily basis. Now, granted, it's a powerful tool with a reputation for being notoriously difficult to set up and control, but FabFilter has jumped the learning curve with Pro-MB's intuitive, user-friendly interface that lets you effortlessly conquer the beast.
Pro-L 2 brickwall limiter
Sweetwater knows that a brickwall limiter is a must-have tool for every mastering or mixing engineer. FabFilter Pro-L 2 is a professional, feature-packed limiter plug-in that makes your program material both loud and transparent-sounding. Pro-L 2 gives you precision output and level meters with inter-sample peak detection and K-System support. Add that to its unique real-time level display, and you'll have all the info you need to achieve stellar results. With its linear-phase oversampling, advanced dithering and noise shaping, ultra-precise metering, and customizable look-ahead, attack, release, and channel-linking functionality, Pro-L 2 is your go-to limiting solution for every mixing and mastering gig.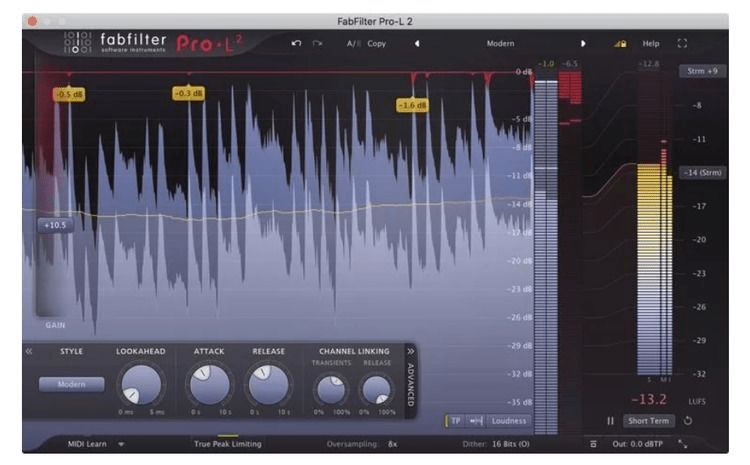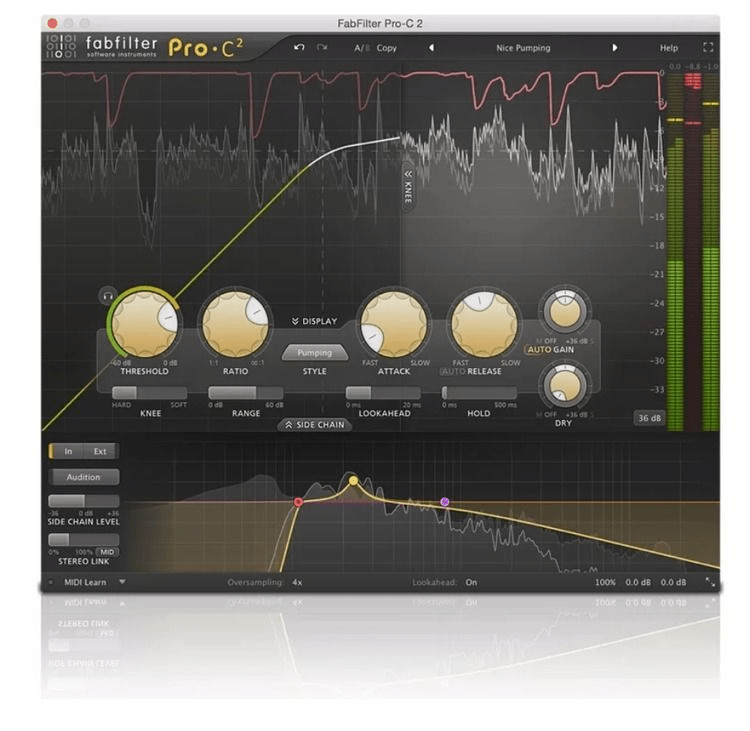 Pro-C 2 compressor
At Sweetwater, compression is a food group – the most-used signal processing – so we're understandably picky. One compressor plug-in that's garnered rave reviews for its scrumptious sonic character and versatility is FabFilter Pro-C 2. Sporting an innovative interface plus flexible sidechaining and routing options, Pro-C 2 gives you high-quality compression and useful program-dependent presets. In Expert mode, you can access Pro-C 2's external sidechain input and choose between mono, stereo, or mid-side processing with customizable channel linking and routing.
FabFilter Mastering Plug-in Bundle Includes:
Pro-Q 3
Pro-MB
Pro-L 2
Pro-C 2