Description
The Industry-standard DAW Bundle for Professionals
Pro Tools is the definitive industry-standard software production platform; however, if you want to use what major recording studios and broadcast-grade video post-production houses are using, you need to step up to Pro Tools Flex. Built around Avid's Pro Tools Ultimate software, this subscription bundle arms you with everything you need to record, design, edit, and mix music, as well as sound for picture. You get full track and I/O counts and HDX workflows, plus a whole host of advanced automation and editing tools. You also receive a range of features to accelerate Surround Sound, Dolby Atmos, and Ambisonics mixing. This subscription includes a DigiLink I/O license for non-Avid interfaces and Avid's Complete Bundle. Finally, with a full year of software updates and ExpertPlus support, Pro Tools Flex gives you everything you'll need to take on any project that comes your way.
Note: This product requires that you have an iLok account for authorization, although it does not require a physical iLok key. Please contact us if you have questions.
Industry-leading recording, editing, and mixing
Your Pro Tools Flex subscription arms you with Avid's top-tier production software: Pro Tools Ultimate. There's a reason why Pro Tools is the go-to DAW for countless recording studios and editing suites around the world: it's powerful and it simply works. That's why so many of us at Sweetwater choose Pro Tools for our own studios. With Pro Tools, you can create, record, edit, and mix Grammy-level productions quickly and easily via an ultra-streamlined, 2-window user interface. All of your vital controls and commands are right at your fingertips, and most advanced functions are only an additional click away. What's more, Pro Tools employs a 32-bit audio engine that yields you incredible depth, dimension, and dynamic range for unrivaled sound quality.
Built for large, complex projects
With its ability to tackle up to 2,048 audio tracks, Avid Pro Tools Flex is tailor-made for large, complex projects. You also get 1,024 aux tracks, 512 instrument tracks, and 1,024 MIDI tracks. Pro Tools Flex's support for 64 video tracks makes it the ideal solution for large-scale motion picture production. You also get 1,024 routing folders and support for 256 channels of native I/O.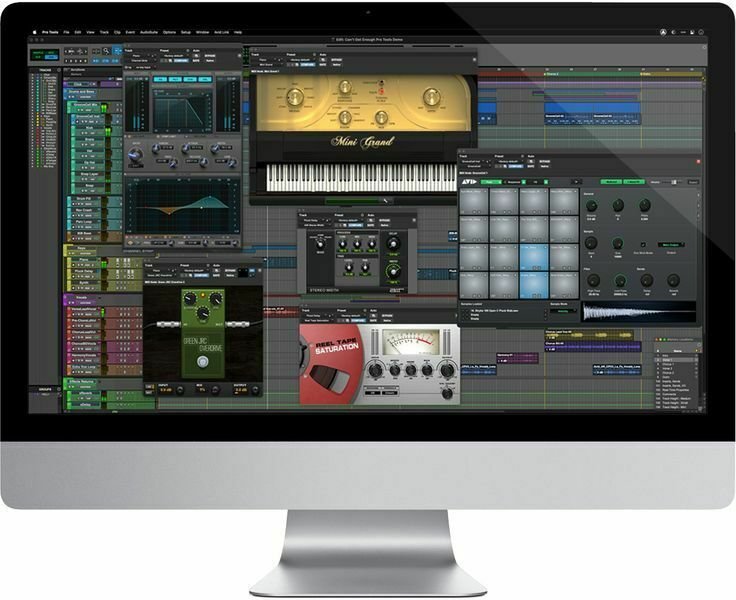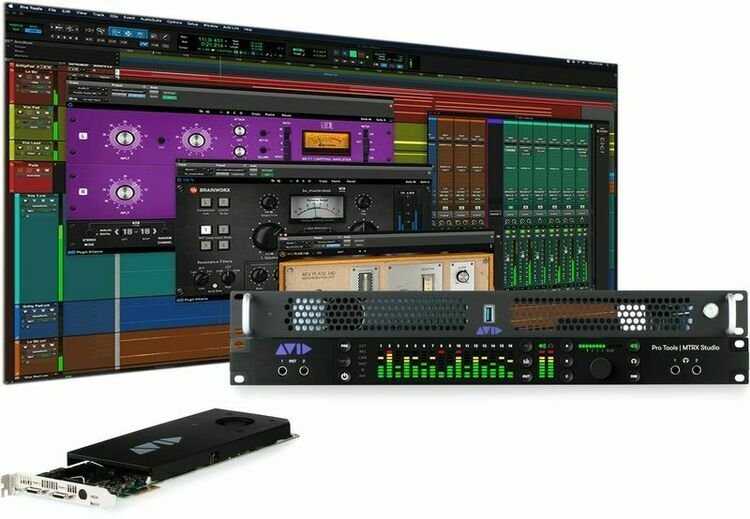 Provides full hardware compatibility
With a Pro Tools Flex subscription, you'll enjoy compatibility with the full gamut of hardware, including Carbon, HDX, and HD Native interfaces, along with S6L control surfaces. You'll be able to track and mix massive productions with near-zero latency. Plus, you can power your entire facility with tightly integrated systems and surfaces, yielding industry-leading DSP acceleration and unparalleled hands-on control.
Minimize downtime with ExpertPlus Support
For audio professionals, time is money — downtime isn't an option. That's why Avid Pro Tools Flex includes ExpertPlus support. This entitles you to unlimited support for billing and administration cases, with a 1-day response time. You also get unlimited online support with a 4-hour response time and unlimited, highest-priority phone support.
Native Surround/Dolby Atmos/Ambisonics mixing
If you're working with Surround Sound, Dolby Atmos, or Ambisonics content — especially for commercial movie and television production — a Pro Tools Flex subscription delivers the industry-proven streamlined workflows professionals rely on. Thanks to native support for multichannel audio, Pro Tools Flex can tackle video game design, VR audio, and even full theatrical mixes completely in the box — no console required.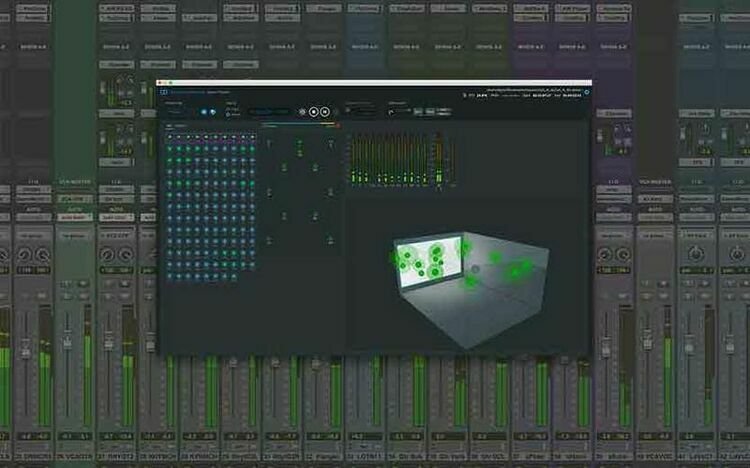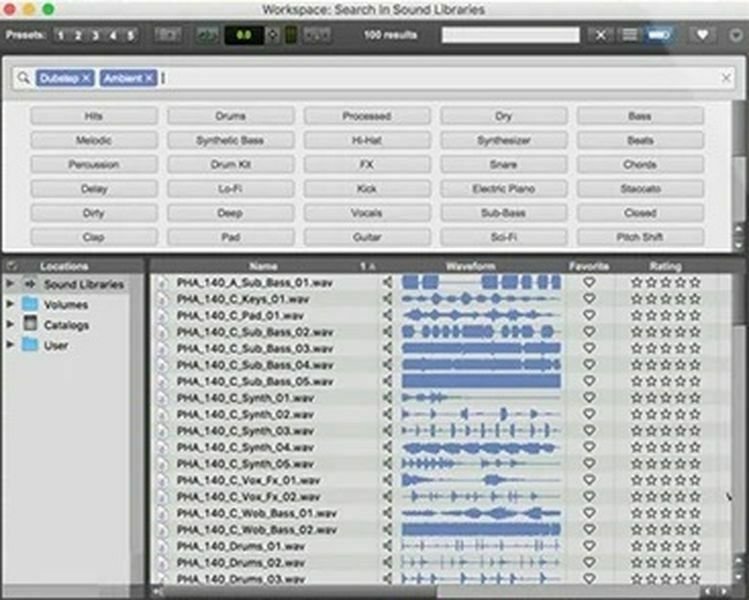 Includes a DigiLink I/O license for non-Avid interfaces
Avid Pro Tools Flex includes a DigiLink I/O license, permitting you to use non-Avid, DigiLink-enabled audio interfaces with HDX and HD Native systems. You'll be able to work with up to 192 channels of audio I/O with a 3-card HDX system, or up to 64 channels of audio I/O with HD Native. In a nutshell, Pro Tools Flex doubles the maximum I/O for all non-Avid interfaces in your system, compared to a Core Audio- or ASIO-based setup.
Comes with Avid's Complete Plug-in Bundle
The Avid Complete Plug-in Bundle is included with your Pro Tools Flex subscription. This bundle features every audio plug-in that Avid has to offer, including classic compressors and EQs, studio effects, stompboxes, reverbs, guitar amps, and more. If you work in the box, you need a collection of top-shelf plug-ins. And with the Avid Complete Plug-in Bundle, you'll have every tool you need. They're a must-have for Pro Tools users.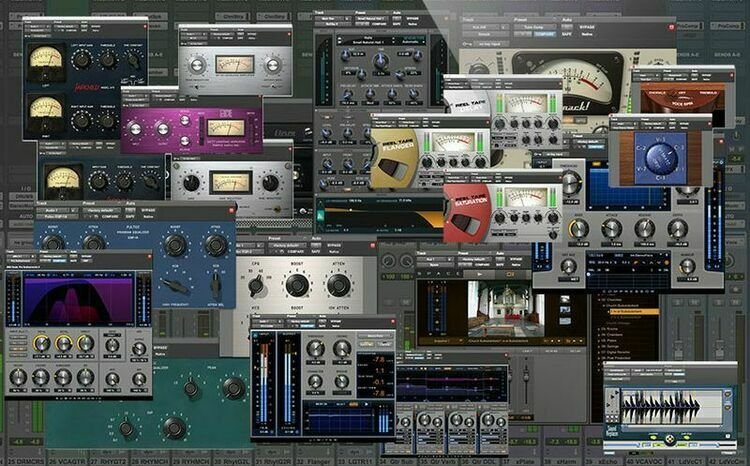 Avid Pro Tools Flex Annual Subscription Features:
Industry-standard digital audio workstation (DAW) software with cutting-edge 32-bit audio engine
Interact with and make updates to tracks and timeline selections during playback without interruption
Supports Ambisonics full-sphere surround sound — perfect for video game design and VR Audio
Supports up to 64 non-HDX channels and 192 HDX channels of I/O, 2,048 mono/stereo audio tracks, and 1,024 MIDI tracks
MIDI Input Display shows notes and chords as you play them on a MIDI controller
MIDI merge enhancements include seamless merging of newly performed and existing MIDI CC automation
MIDI clips turn red during recording, blurring the distinction between MIDI and audio
Use the left and right arrow keys to move to the next or previous MIDI note for super-fast MIDI editing
Name field in the New Track dialog makes naming tracks faster than ever
Scroll to Track allows you to identify a track by name and scroll to it
Batch Rename command for Tracks and Clips
Powerful audio engine provides superior memory management
Complete Dolby Atmos integration for mixing object-based audio
Apply nondestructive EQ, filtering, and dynamics processing with clip-based effects
Use Pro Tools HDX in any punch mode, and it will calibrate and time-align your stems
Track Commit and Track Freeze free up system resources during intense sessions
Layered Editing prevents you from losing overlapped clips while editing
Real-time fade manipulation for creating quick crossfades
Send fully overlapped clips to a or existing playlist while editing and/or while recording
Grid Toggle function makes flipping between Grid and Slip modes easy
Tandem Trimming enables trimming the start and end of two adjacent clips simultaneously
Clip Overwrite Indicator alerts you when you move an audio clip so that it fully overlaps a smaller off-screen clip
Soundbase uses tags to make locating audio files and loops easy
Faster-than-real-time bounce to disk streamlines your workflow and frees up resources
Unified Media Engine natively supports multiple HD video formats
Smooth collaboration with Avid Media Composer and other media-production workflows
Workspace Browser makes project navigation extremely fast and incredibly simple
Simple keyboard commands let you quickly disable and enable sends and inserts
Capture automation while recording audio
Automatic delay compensation provides tight mixing with minimal phase issues
Multitrack Beat Detective and Elastic Audio let you correct timing across all your tracks
Score Editor and MIDI Editor provide comprehensive composing capabilities
Mix various audio file types and formats in a single session without format conversion
Create flawless performances using simple track compositing functions
Clip Gain provides dynamic volume flexibility and increases integration with Media Composer
Mute and Solo visual indicators and Bus Interrogation provide a clear view of signal flow
Compatible with Carbon, HDX, and HD Native interfaces, along with S6L control surfaces
Low-latency monitoring with Core Audio and ASIO hardware delivers smoother tracking
Read/record from flash drives, RAID systems, network-attached drives, and server storage
Functions such as Export Selected Tracks as Session make collaboration easy
OMF/AAF/MXF interchange support included
Export support for MP3 files, iTunes, and SoundCloud also included
Full time code support with feet and frames rulers and 24-hour timeline support
Automatic Delay Compensation on sidechains
Works with H.265/HEVC video
Avid Cloud Collaboration and the Avid Marketplace let you connect and collaborate
Switch between Dark and Classic UI themes
Avid HEAT adds harmonic complexity to your mixes
Avid Complete Bundle arms you with every audio plug-in that Avid has to offer
Comes with UVI's Falcon hybrid software sampler
DigiLink I/O license provides support for non-Avid, DigiLink-enabled audio interfaces with HDX and HD Native systems
1 year of software updates and ExpertPlus support