Description
Fast and Easy Audio Restoration
Audio restoration is a time-consuming endeavor. Unfortunately, time is often in short supply. If that describes your situation, you need the Accusonus ERA Bundle Pro. This multipatented next-gen audio repair bundle offers processing that's both fast and high-quality. The engineers at Sweetwater have found the ERA Bundle Pro to be a worthwhile addition to our restoration toolboxes. If you've got damaged audio and time is at a premium, the ERA Bundle Pro is a great-sounding, time-saving solution for professional engineers.
De-Esser Pro
Nobody digs a dull vocal, but there can be an unfortunate byproduct of that lively, bright, and airy voice recording: sibilance. Getting rid of those nasty high-frequency consonants can be complicated and time-consuming. That's why many engineers at Sweetwater reach for De-Esser Pro. Offering precision de-essing and customizable audio repair functionality, De-Esser Pro is the fast and effective way to banish sibilance from your recordings. Based on patented Accusonus algorithms, De-Esser Pro not only obliterates sibilance from vocals and dialog, but also from overly strident instrument recordings.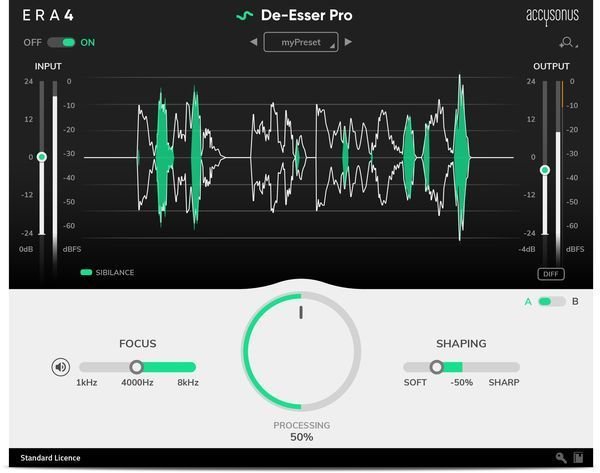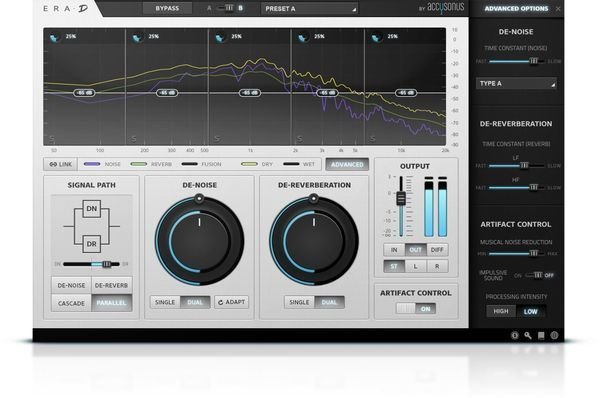 Noise Remover
If you want fast and easy de-noising, the ERA Noise Remover is a simple and elegant solution. This plug-in automatically estimates a noise profile and enables you to adjust background noise. With a single knob, you can wipe out everything from fan and HVAC noise to hum to hiss. This patented algorithm is unlike anything you've used before — it gets great results, really quickly.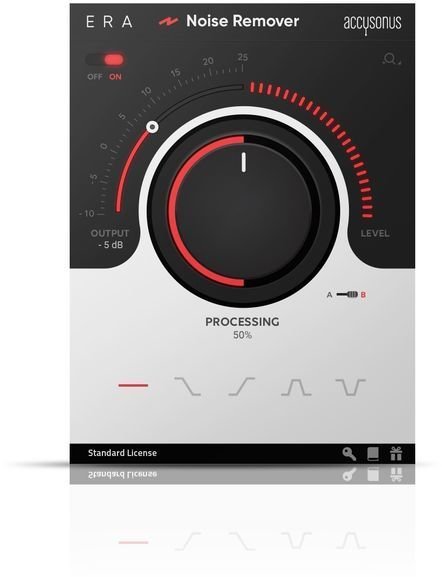 Reverb Remover
If you have a recording that's drenched in reverb, the ERA Reverb Remover will help you get it under control. This plug-in automatically estimates a reverberation profile and enables you to adjust the amount of recorded reverb. And it's a breeze to use, thanks to its streamlined interface. Whether you're repairing location recordings or tightening music performances, the ERA Reverb Remover is a very powerful plug-in.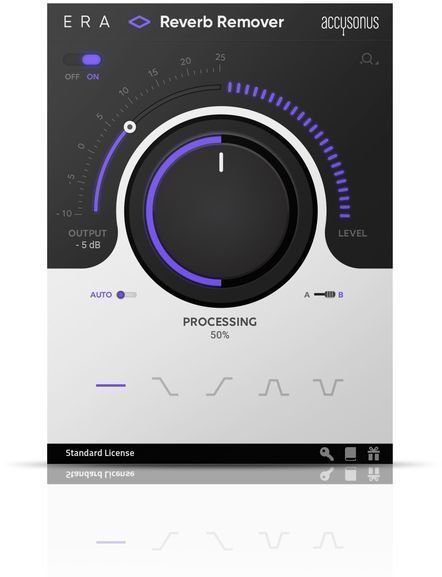 De-Esser
Sibilance is a performance killer. If you encounter it, the ERA De-Esser is a surefire way to fix it. This plug-in instantly smooths out harsh sounds, performing transparent processing in the frequency domain. It's also great for taming hissing cymbals and even treating full mixes.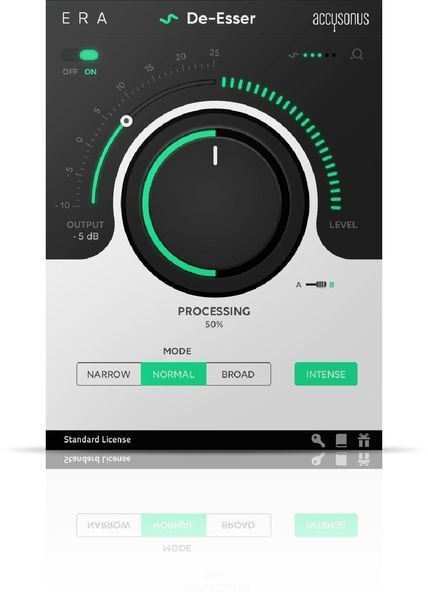 Plosive Remover
Loud plosives can absolutely wreck an otherwise great recording. Unfortunately, removing these sounds by hand is very time-consuming. That's where the ERA Plosive Remover comes in — it automatically takes care of the problem. With an easy turn of a dial, this plug-in polishes your vocals to a studio-quality sheen.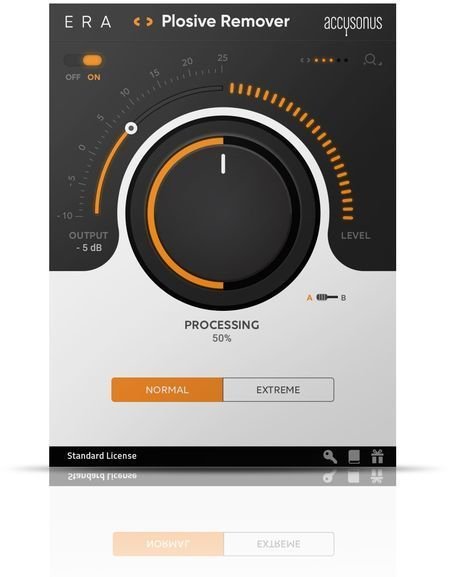 Voice Leveler
Gain inconsistencies are common. Whether caused by a badly comped track or by improper mic technique, these volume discrepancies can make a mess of your project. The ERA Voice Leveler is an easy solution to this problem — it's sure to save you from hours of manual gain adjustments. And using it feels effortless, thanks to its simple, single-knob interface.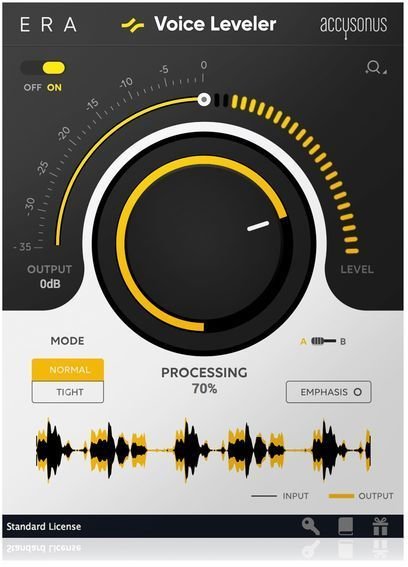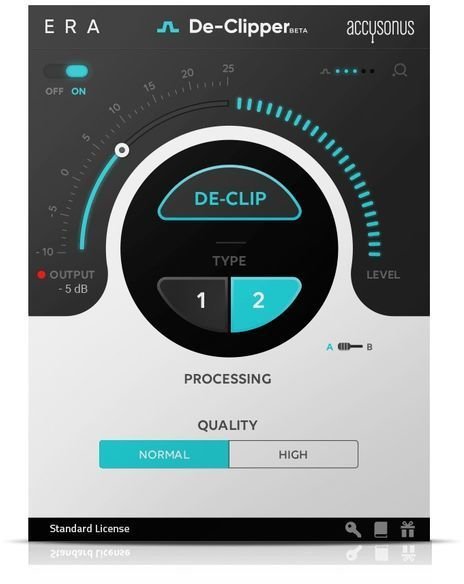 De-Clipper
Distorted recordings are hard to repair — that's a fact. Unless you have the ERA De-Clipper in your plug-in arsenal, that is. This plug-in looks at your waveform, finds the clipped portions, and repairs them in seconds.